Wilh. Steinberg P-125E New Upright German Acoustic Piano (P125E / P 125E / Wilh.Steinberg / WilhSteinberg)
Price

RM23,900.00

RM27,400.00

Product SKU
P125E
Brand
Wilh. Steinberg
Size (L x W x H)
60 cm x 152 cm x 125 cm
Availability
In Stock
Shipping Fee
Quantity
Description
Highlight
Outstanding balanced touch
Hand finished in Eisenberg
Alaskan sitka spruce soundboard & ribs
FLEMMING-Action
Solid wood keyboard
Full Spruce soundboard
German Abel hammer Heads
German Röslau strings
60 (D) × 152 (W) × 125 (H) cm
10 Years Factory Warranty
New Adjustable Bench x 1 unit
New Heater x 1 unit
New Key Cover x 1 unit
New Castor Cup x 1 set
Free Delivery within West Malaysia
Free Two times tuning
The P125E is the largest of the P Series pianos on offer from Wilh. Steinberg. Its larger acoustic chamber facilitates a more comprehensive sound, with greater volume and depth.
The high-end ABEL hammers, made in Germany from the purest shearing felts. These hammers strike high quality strings – the bass strings in this piano are also handmade – giving clarity of tone that couldn't previously be expected from a piano on such a budget. The mountain spruce soundboard and luxurious braces are made to the highest quality as well as in accordance to Wilh. Steinberg's eco-manufacturing ethos. The P125E's sharp cabinetry gives it the versatility to effortlessly fit into any environment. This is the perfect choice for any progressing musician.
​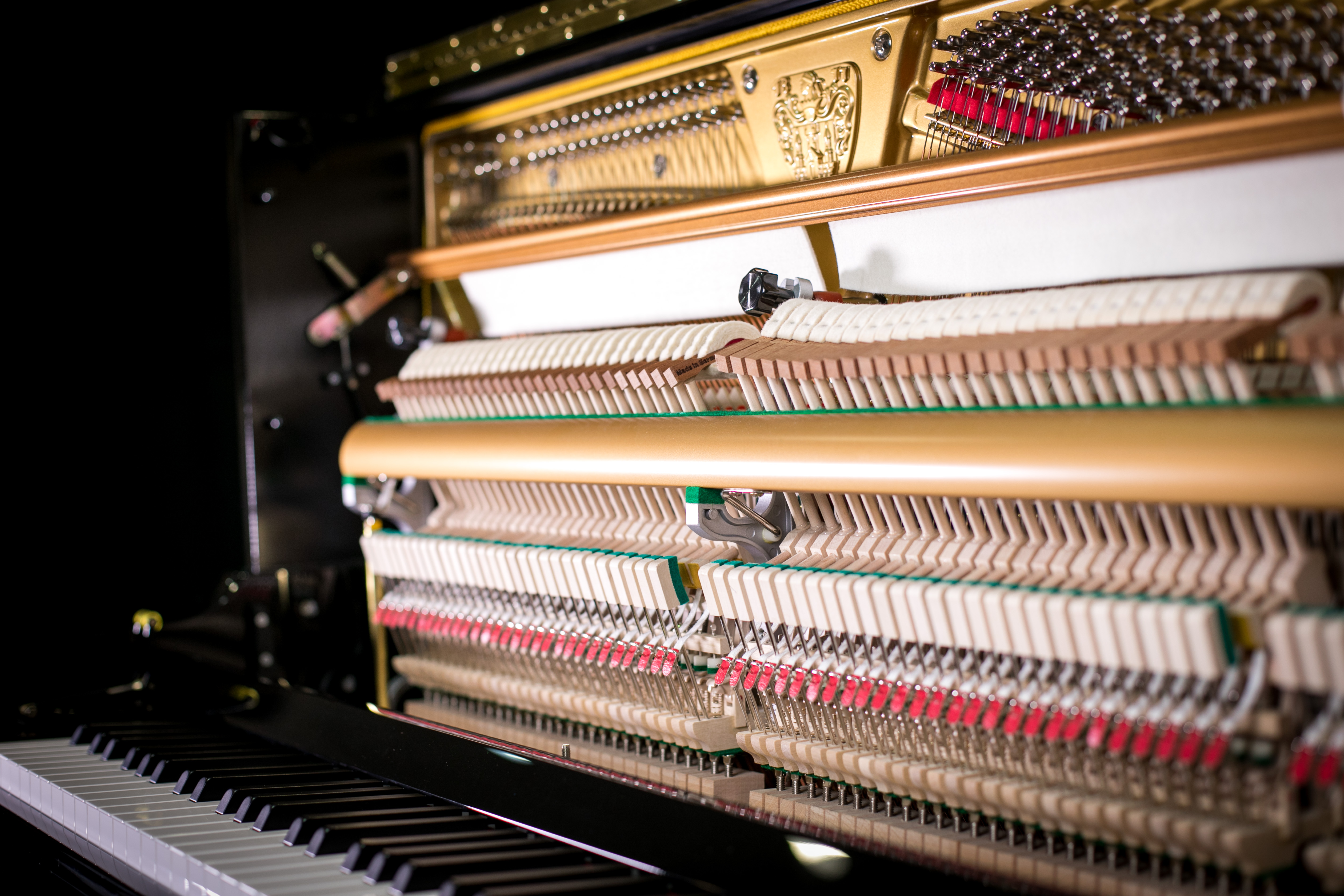 What's in the box
Piano
Castor Cup *4
Key Cover *1
Adjustable Bench *1
Heater *1
Reliable Music Store
Explore the biggest music store in Puchong and Klang Valley most reliable music instrument sales.
Friendly Sales and Warranty Support
Experience our friendly staff assisting with your after-sales services.